$40K INCLUSION PROMO – FOR A LIMITED TIME ONLY
We don't just raise our ceilings.
When we raise our ceilings, we also raise your window and sliding door heights.
Offer includes:
LED down lights throughout.
Ducted Reverse Cycle Air Conditioning.
20mm Essastone to kitchen benchtops
Undermount sink to kitchen.
20mm Essastone to bathroom and ensuite benchtops.
Overhead cupboards to kitchen.
European 900mm stainless steel oven, cooktop and range hood
30c High Ceilings to house area.
Quality floor coverings throughout.
Remote control garage door.
Window treatments.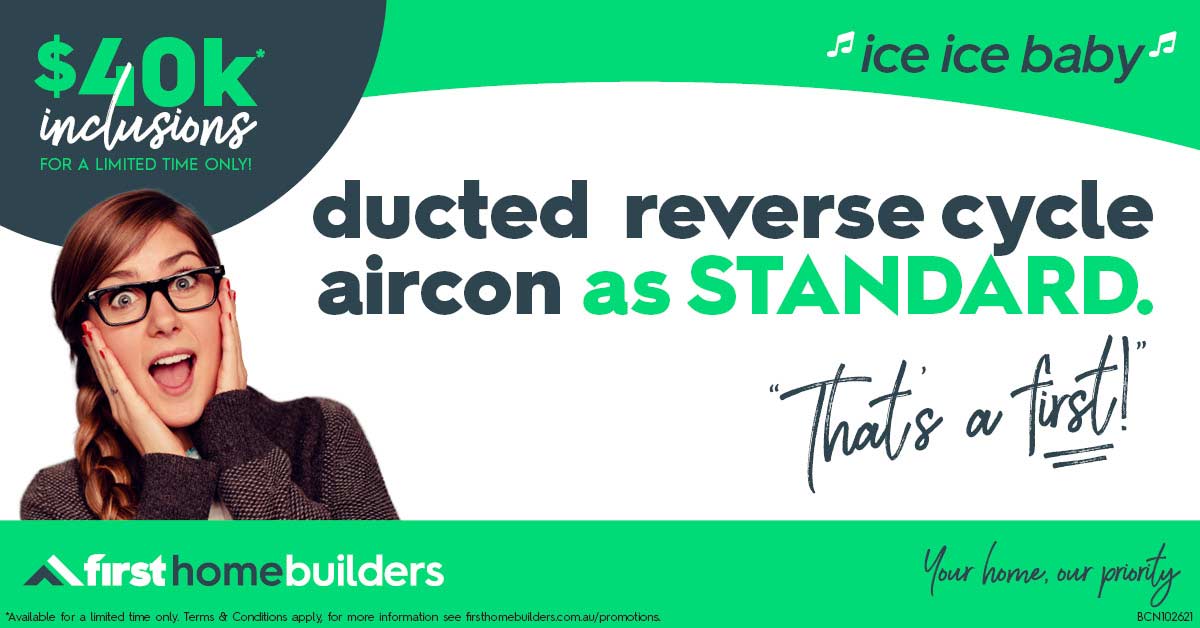 BCN102621
NEW HOMES FROM $127,993*
BASE MODEL HOMES
Terms and conditions apply. For more information on the pricing and specifications of this home please contact one of our New Homes Sales Consultants. Landscaping and exterior façade images are for illustrative purposes only and may show decorative items not included in the base price including, fencing, landscaping, lights and furnishings. Please note that these incentives will not be available in conjunction with any other First Homebuilder promotions or incentives programs. Pricing is for Perth Metro area only. Price excludes any provision for siteworks. This is a base model home and does not include any promotions such as our $40k offer or elite/ promotional specifications.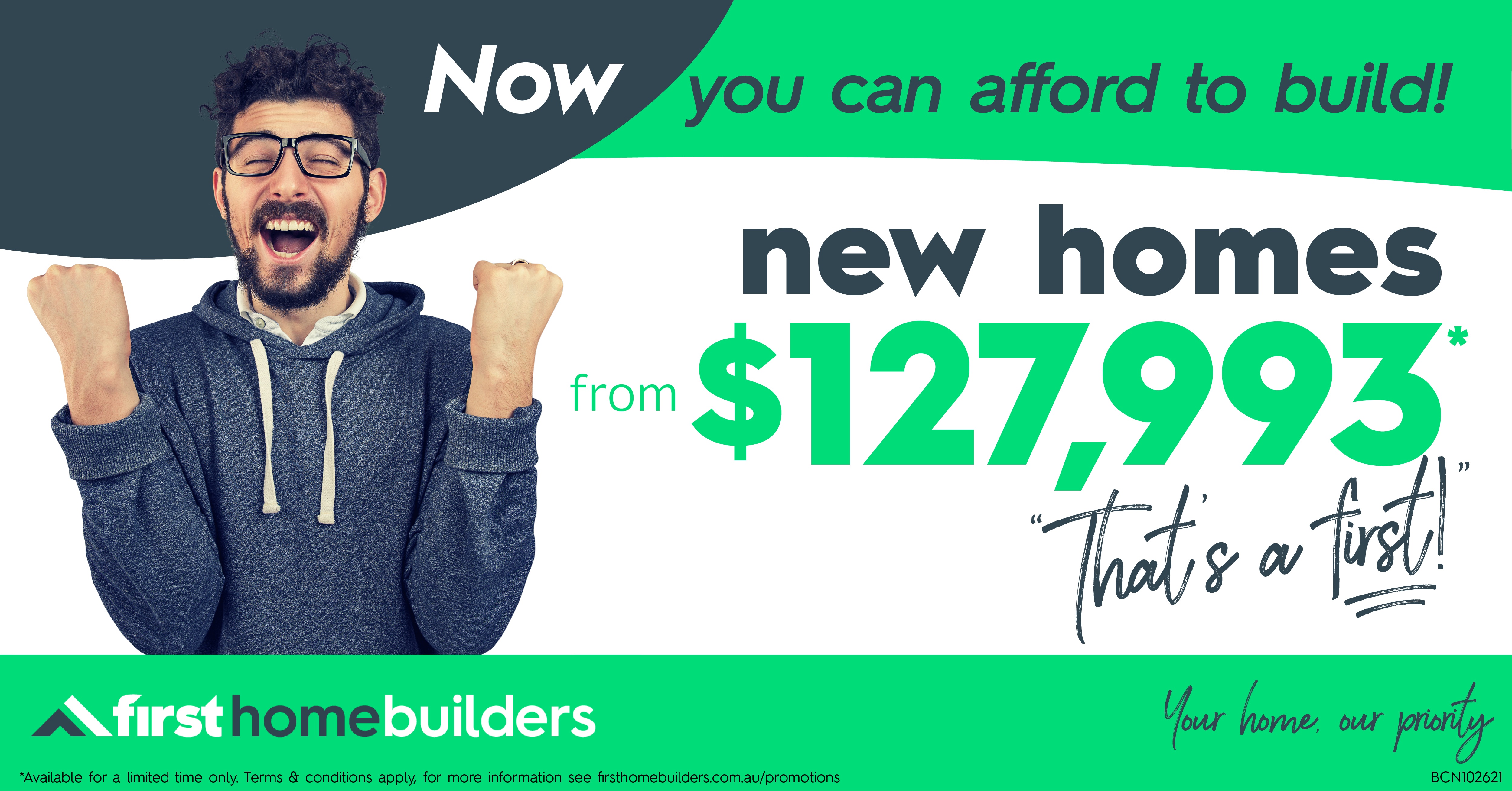 BCN102621
WE PAY YOUR RENT OR MORTGAGE WHILE YOU BUILD
We've introduced our new 'WE pay your mortgage or rent while you build' offer, in conjunction with our friends at Surrey Road Finance.
You may not be aware, but over the course of your new home build, periodical payments are required as certain construction milestones are achieved. These costs increase as the loan amount for your new home build is discharged up to its full value, increasing your monthly mortgage repayments accordingly.
These costs are separate to the repayments on your block of land, that you will already be paying off from your date of settlement.
Moreover, both these costs could be in addition to any rent, existing mortgage or housing cost that you are currently paying!
First Homebuilders will cover mortgage repayments (interest only) OR rent payments, on selected house and land packages up to a maximum of $10,000 for up to 26 weeks from date of slab down when the house is built by First Homebuilders and finance is facilitated through our broker panel.
Promotion offers cannot be used in conjunction with any other First Homebuilders promotions.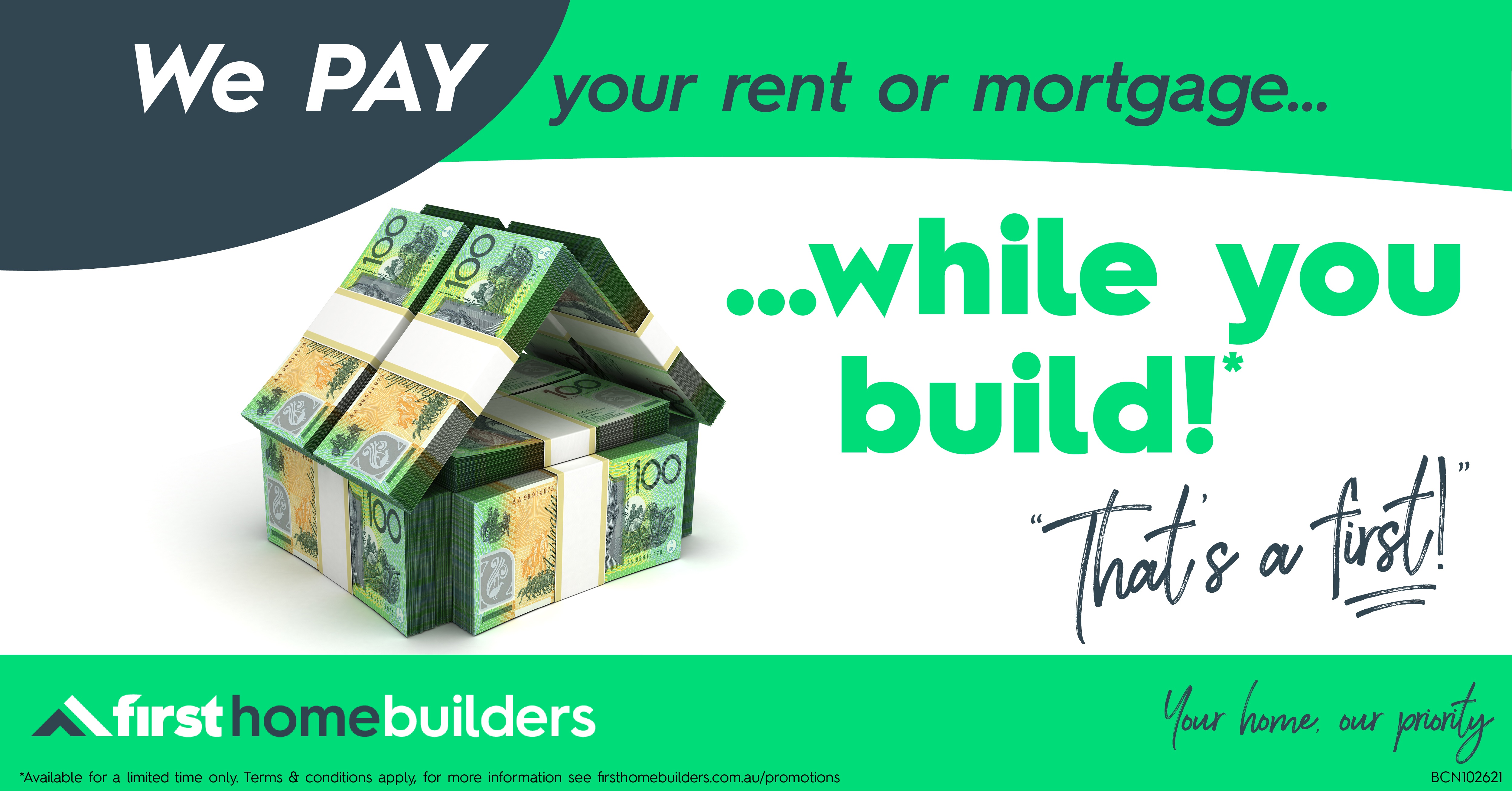 BCN102621
REFERRAL PROGRAM
Do you know of someone looking to build their first home? Send through their details via email sales@firsthomebuilders.com.au, and if they sign up to build, you will receive $2,000. To be eligible to receive the referral fees, the referrer must:
Refer a person who enters into a building contract with First Homebuilders Pty Ltd.
The referrer must submit the referral through

sales@firsthomebuilders.com.au
Referred friends must be new clients to First Homebuilders Pty Ltd.
Obtain permission from the referee before submitting their details.
Please note: Respecting the privacy of others is a priority for us. Any referral must be authorised by the person that is being referred to First Homebuilders Pty Ltd.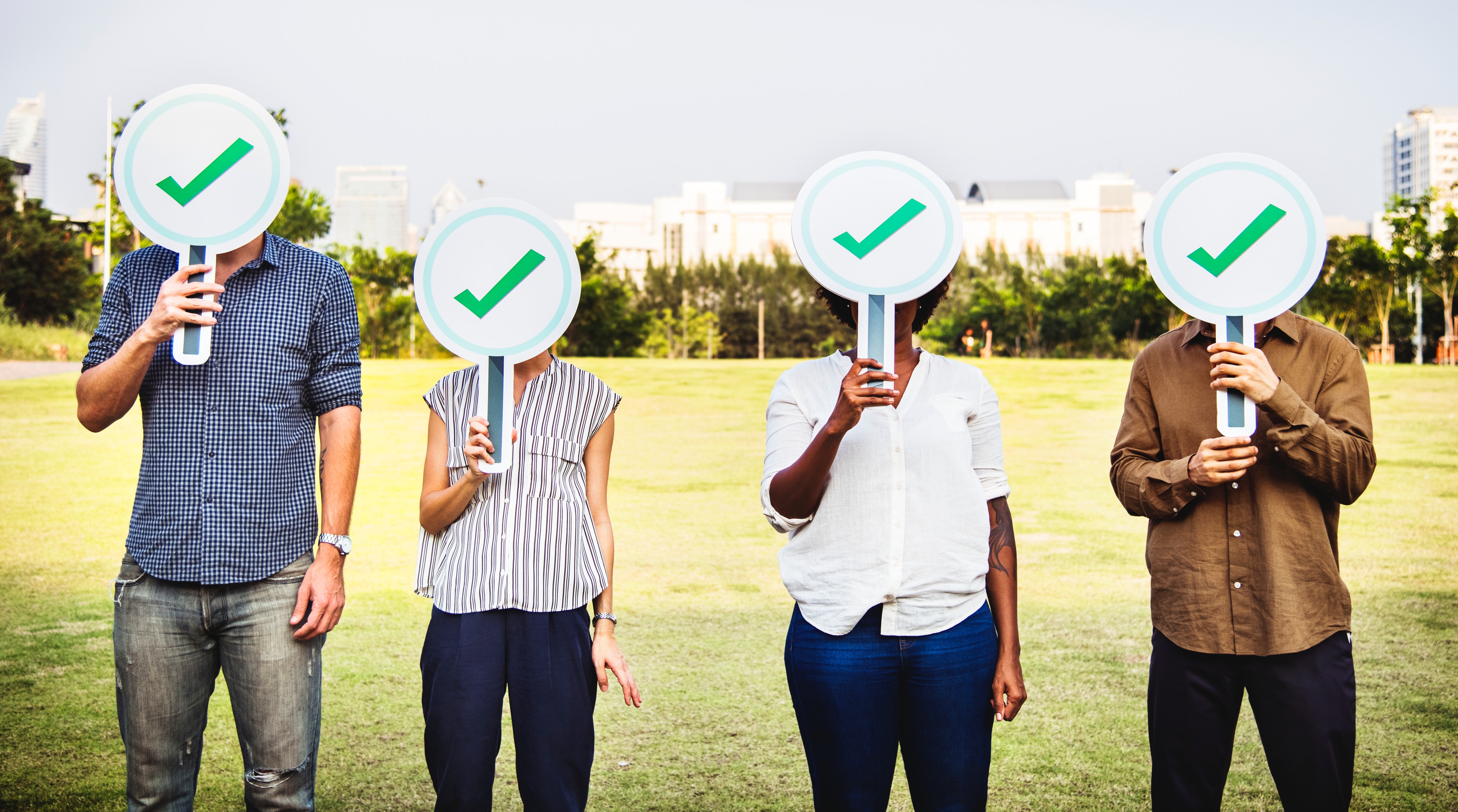 Free pool giveaway
Offer valid between 28th January & 30th April 2020.
Contact us today to discuss applicable lots.
Subject to the Buyer complying with the terms of this Annexure, and the Building Plans being designed in accordance with the Pool Promotion Design Guidelines, the Seller will procure the installation of a Pool, on the Property by the Preferred Contractor at the Seller's cost following Settlement and the Buyer procuring Handover (Pool Promotion).
Terms and conditions https://www.firsthomebuilders.com.au/terms-conditions