$40K INCLUSION PROMO SPEC – FOR A LIMITED TIME ONLY
We don't just raise our ceilings.
When we raise our ceilings, we also raise your window and sliding door heights.
Offer includes:
LED down lights throughout.
Ducted Reverse Cycle Air Conditioning.
20mm Essastone to kitchen benchtops
Undermount sink to kitchen.
20mm Essastone to bathroom and ensuite benchtops.
Overhead cupboards to kitchen.
European 900mm stainless steel oven, cooktop and range hood
30c High Ceilings to house area.
Quality floor coverings throughout.
Remote control garage door.
Window treatments.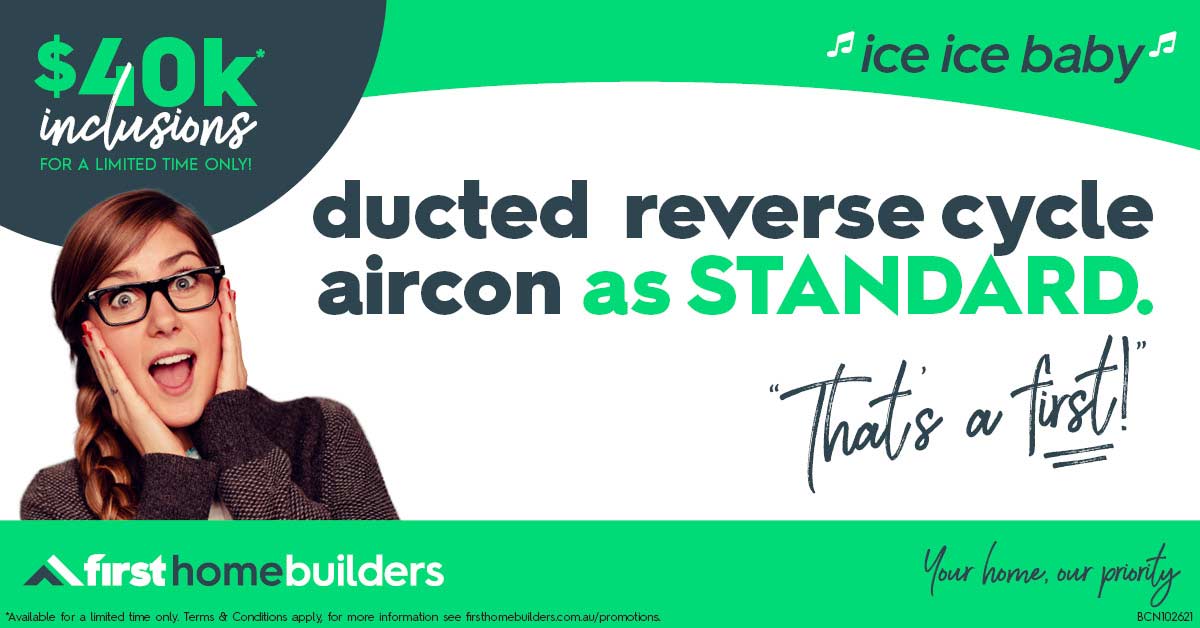 BCN102621
NEW HOMES FROM $147,993* BASE MODEL HOMES
Terms and conditions apply. For more information on the pricing and specifications of this home please contact one of our New Homes Sales Consultants. Landscaping and exterior façade images are for illustrative purposes only and may show decorative items not included in the base price including, fencing, landscaping, lights and furnishings. Please note that these incentives will not be available in conjunction with any other First Homebuilder promotions or incentives programs. Pricing is for Perth Metro area only. Price excludes any provision for siteworks. This is a base model home and does not include any promotions such as our $40k offer or elite/ promotional specifications. This relates to the basic model specifications.
Promotion offers cannot be used in conjunction with any other First Homebuilders promotions. BCN 102621